During the year of the war, from February 24, 2022, 329 educational institutions, 252 preschool education institutions, 26 state enterprises, 41 energy supply facilities were liquidated or completely destroyed in the Kharkiv region as a result of the criminal actions of the occupiers. The Russians killed 1,780 civilians, including 74 children, on the territory of Kharkiv region. 2,718 civilians, including 215 children, were injured as a result of shelling and rocket attacks by the Russian Federation. In total, 2,272 persons were declared missing, 1,311 persons are still missing. Today, Kharkiv Oblast is one of the most mined regions of Ukraine. Almost every day, the police receives information about detonations on mines.
During the de-occupation period, mass burials were discovered in the village of Kozacha Lopan, Kopanky village, Borova village. The police discovered the largest mass burial in Izyum on September 15 during stabilization measures in the territory of populated areas of the district, the temporary occupation of which lasted for 6 months. 451 bodies of the dead were removed from the burial site.
As of the beginning of February 2023, more than 18,000 objects were destroyed in the Kharkiv region due to the war.
In Kharkiv itself, as of February 8, 2023, 6,116 buildings and structures were damaged, including 3,352 apartment buildings, 1,809 private sector buildings, 280 kindergartens, schools, and higher education institutions, 77 health care facilities, and 174 administrative and social infrastructure buildings, 424 other objects, including communal and critical infrastructure, commercial buildings.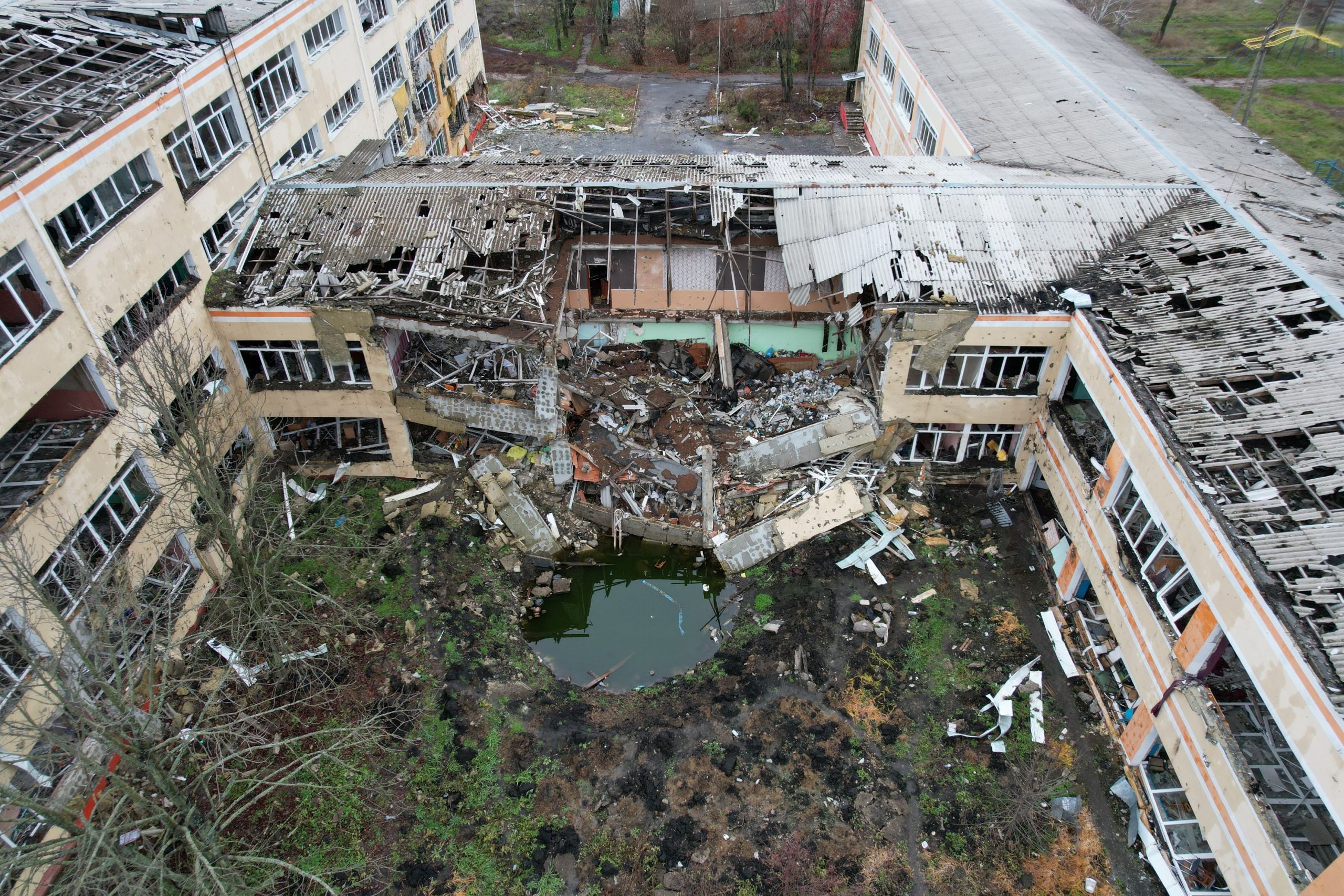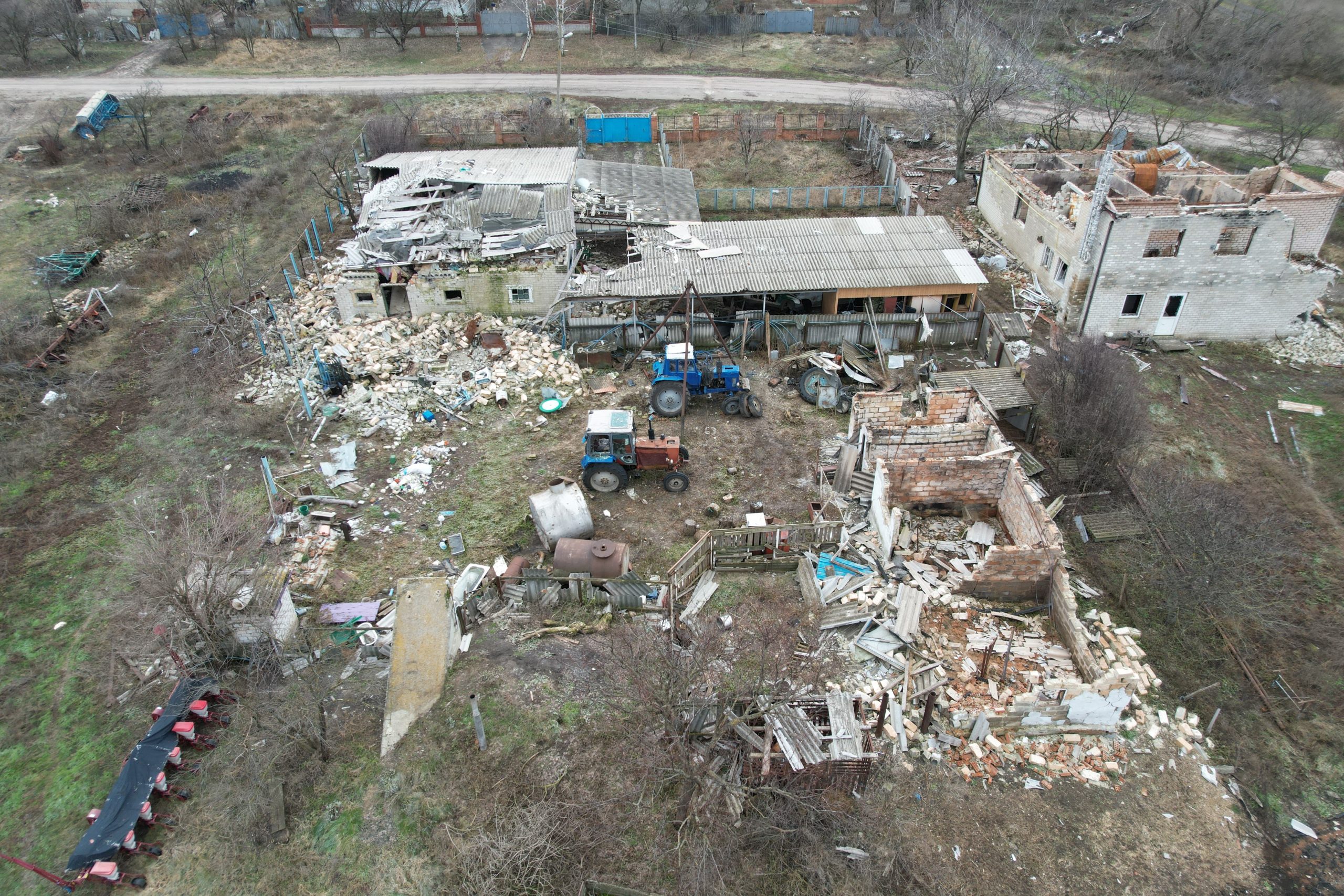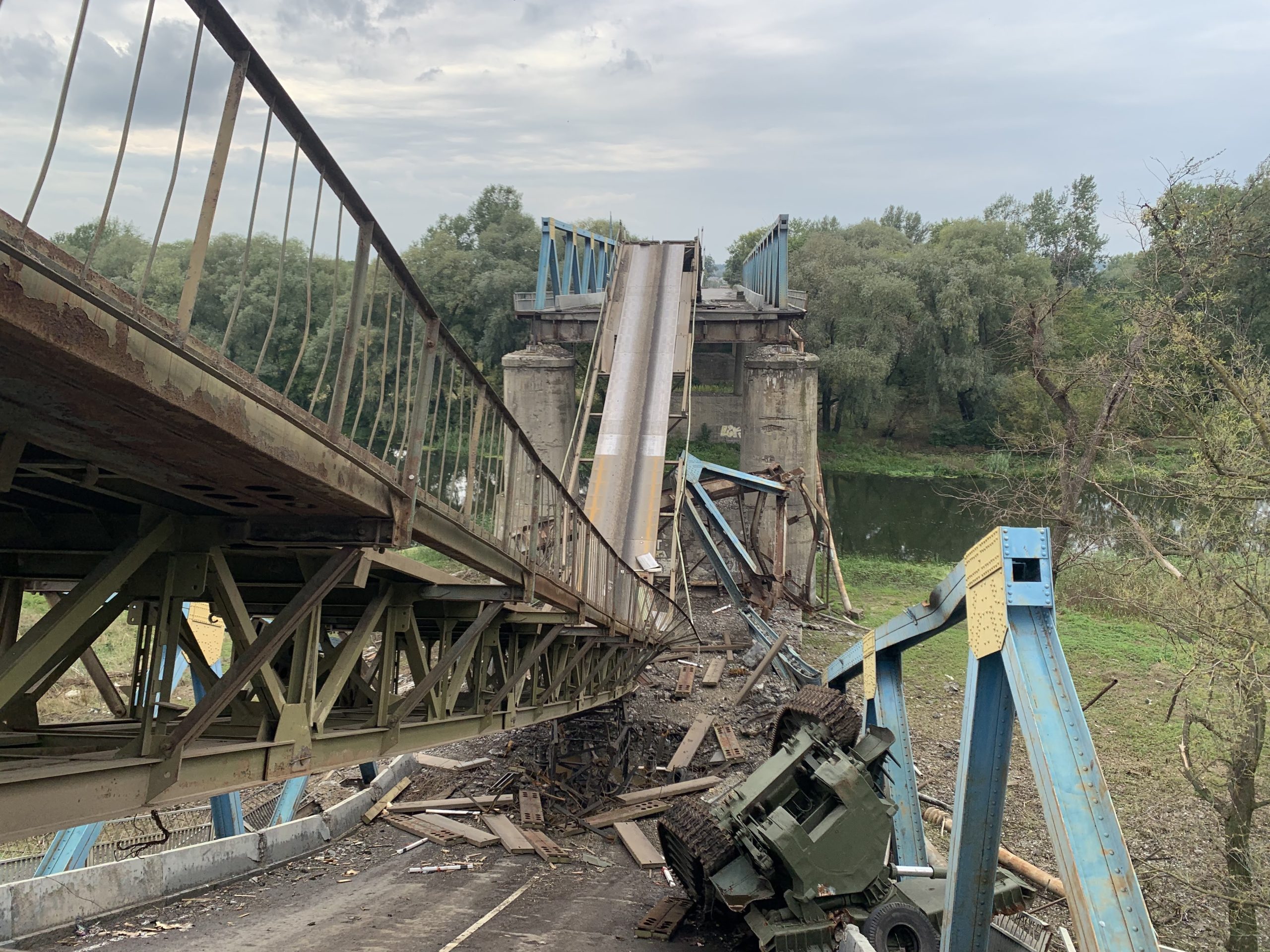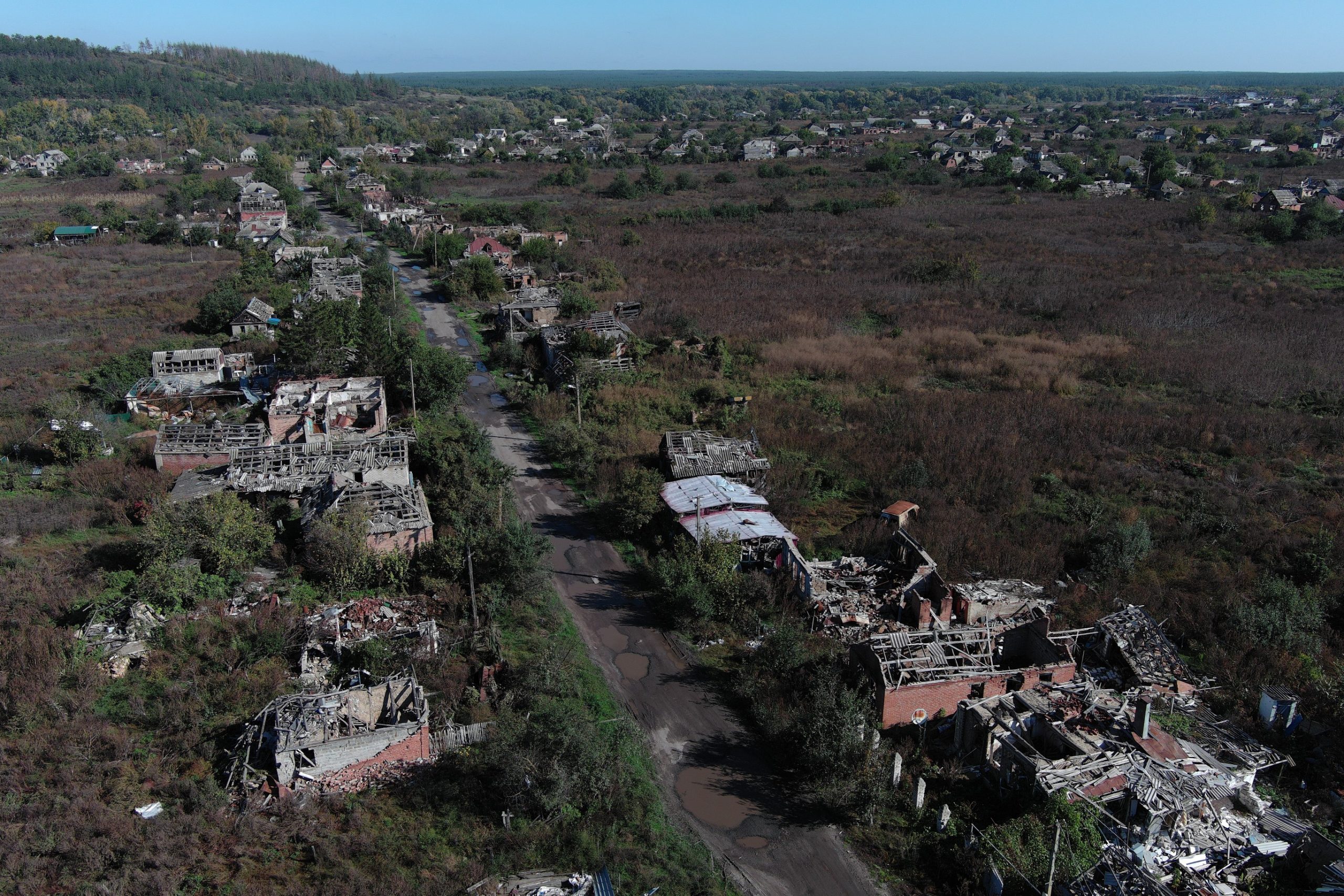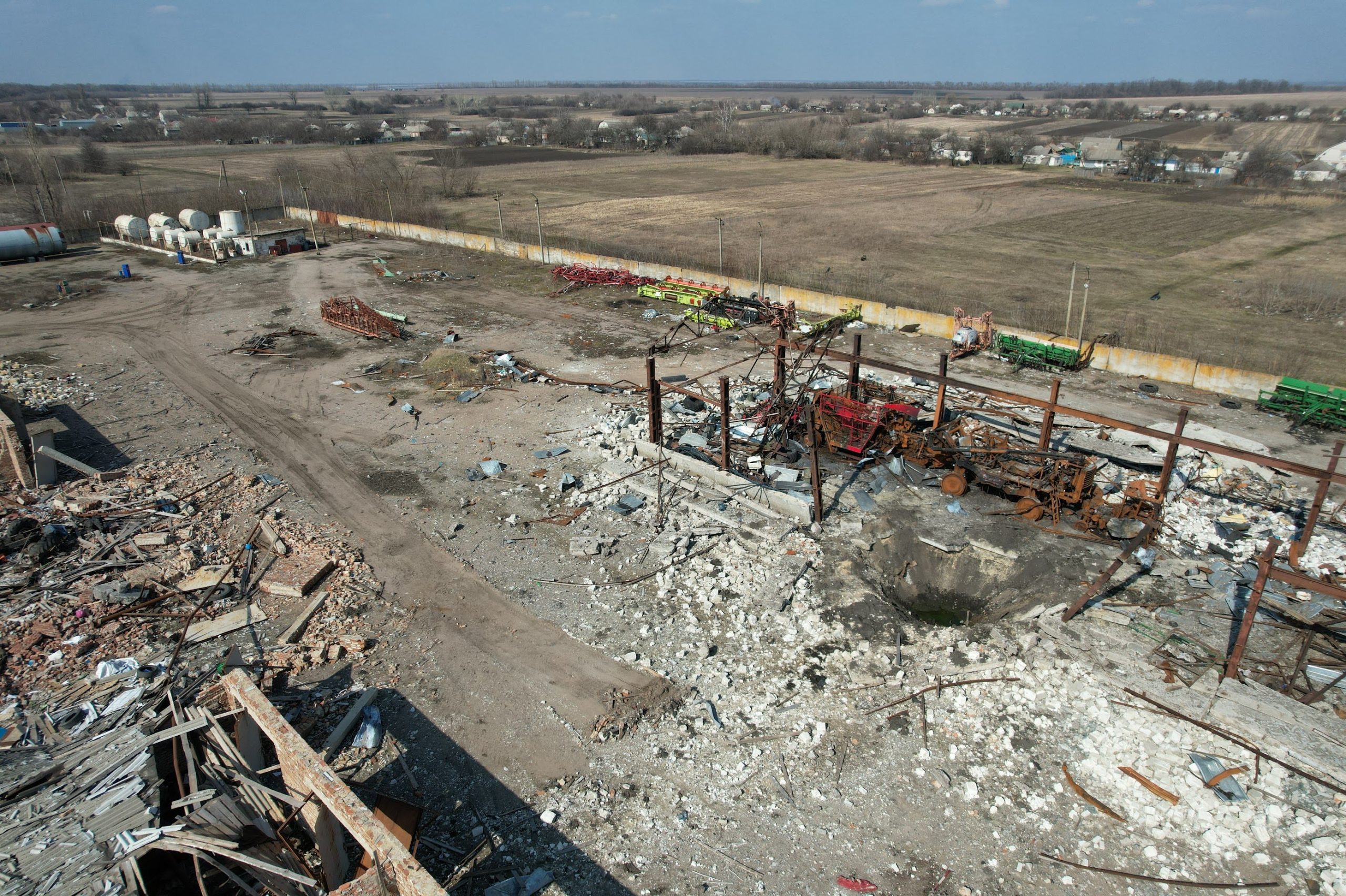 The photos were taken by the Maidan Monitoring Information Centre  while helping the Ukrainian state investigators to document Russian war crimes in the Kharkiv region.
This project has been funded by Crown Agents International Development.
Photographers – Yuliia Hush, Serhii Petrov, Yevhen Tytarenko, Kateryna and Oleksii Svid, Petr Pojman, Adam Sybera, Nataliya Zubar and our drones. Designer – Darya Semenyuk. Curator – Nataliya Zubar. This exhibition is presented together with Team 4 Ukraine.
licence CC BY-SA 4.0