Izyum is a town in the Kharkiv region which was occupied for 6 months. There was no electricity, gas, water, mobile connection or Internet for most of the time for the majority of the population.
Izyum and the nearby villages is the most affected terrain, which the team of Maidan Monitoring Information Centre documented so far.
International teams of investigators found there mass graves, torture chambers and humanitarian disaster after liberation in September 2022.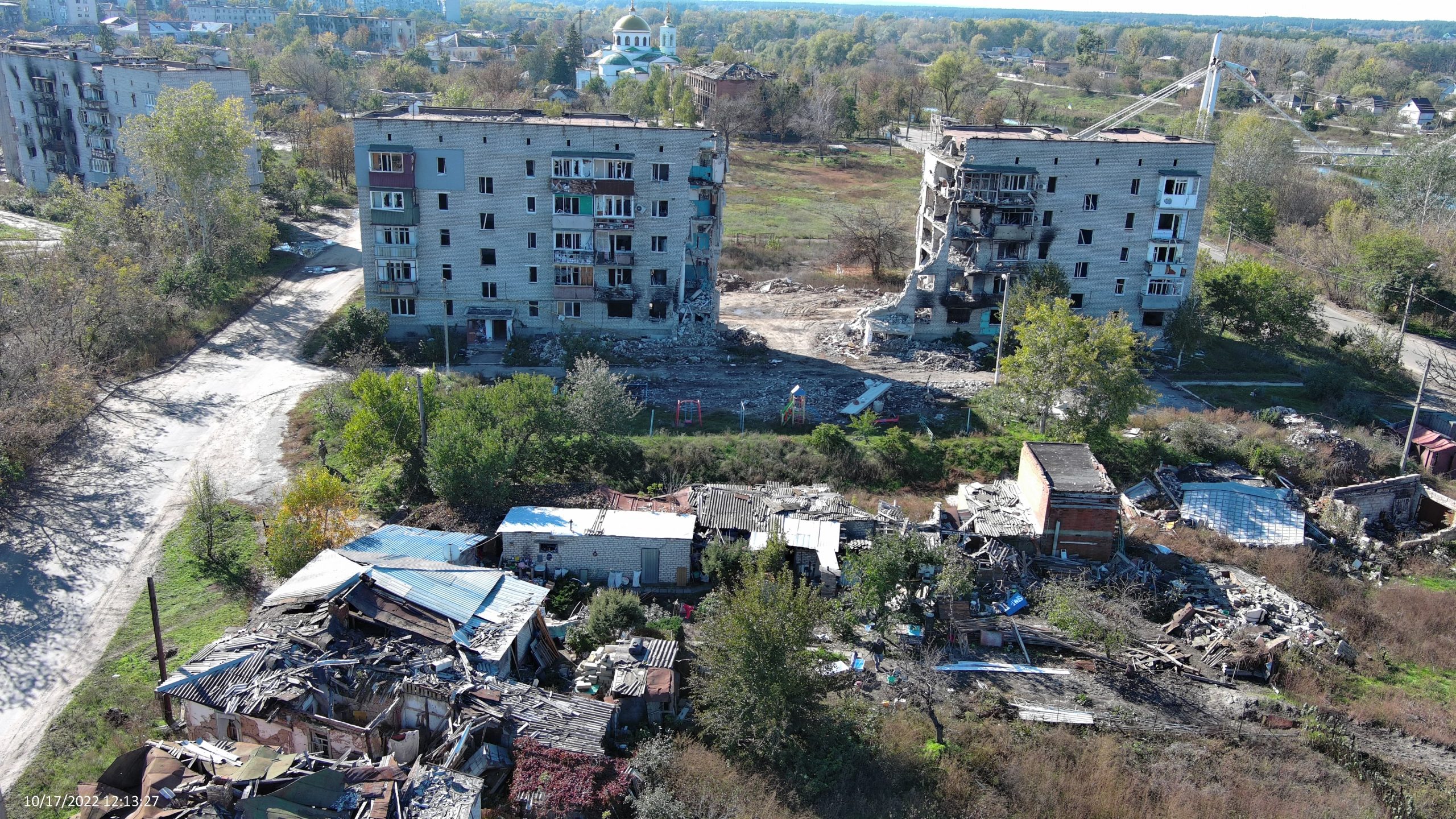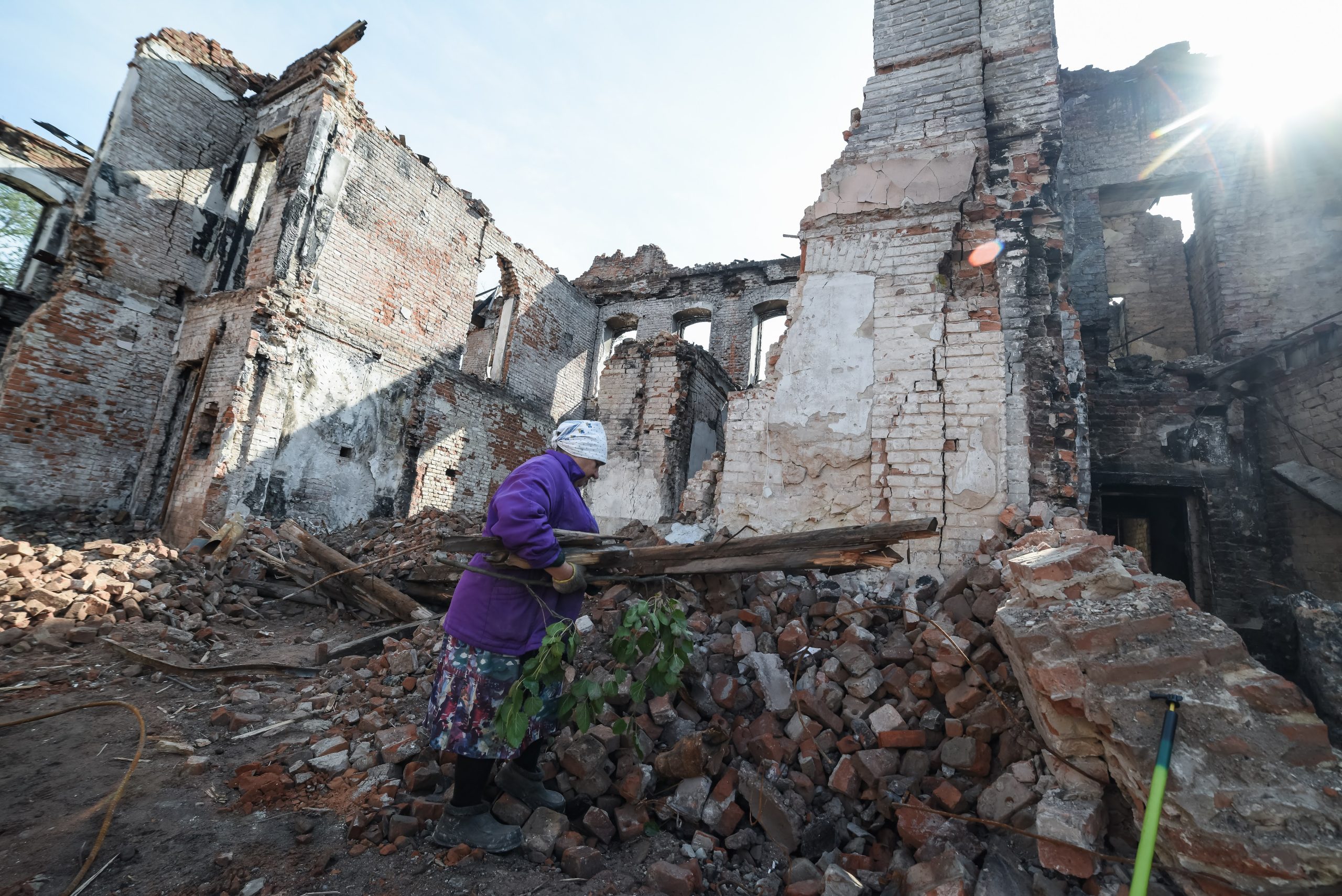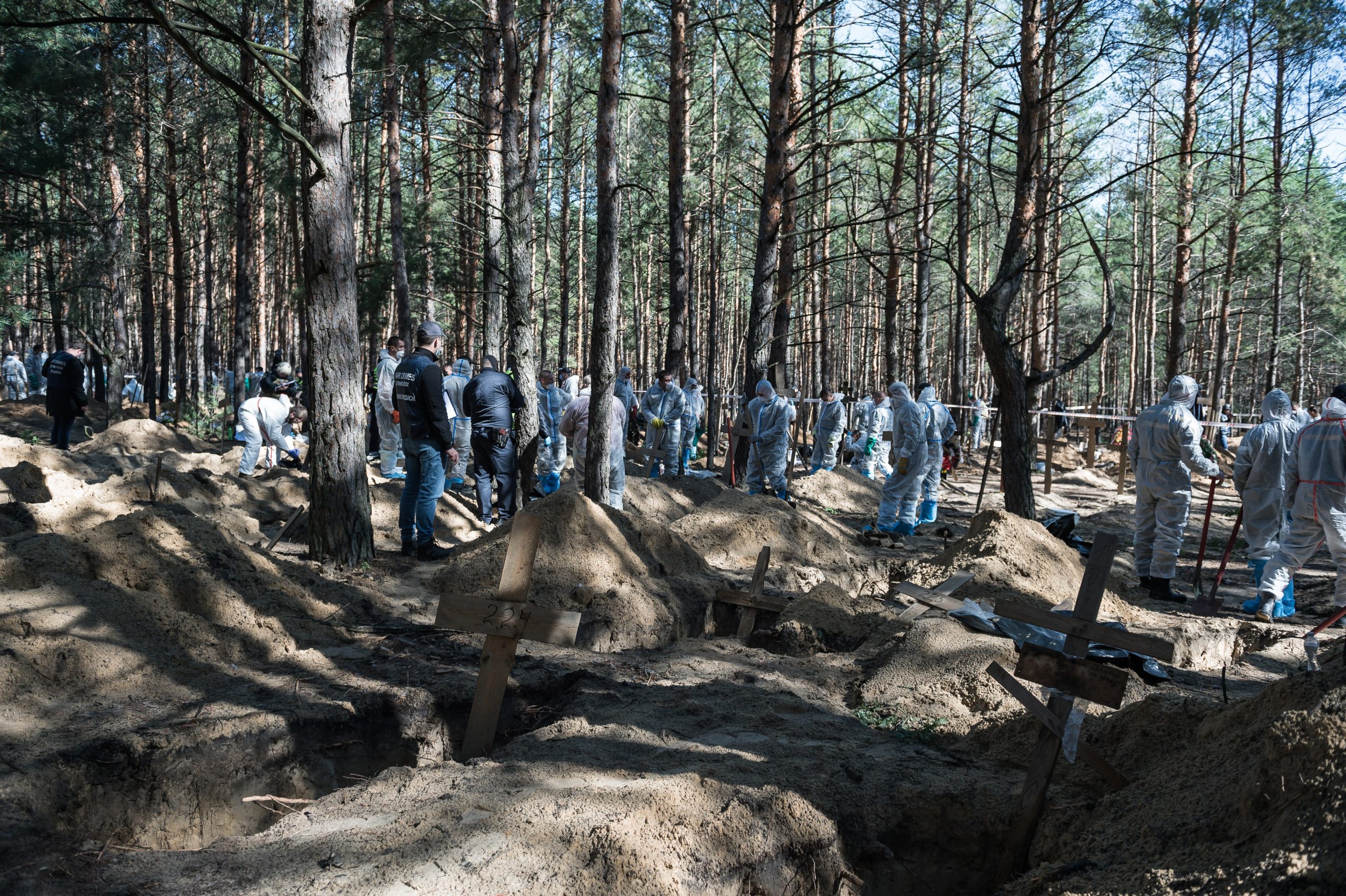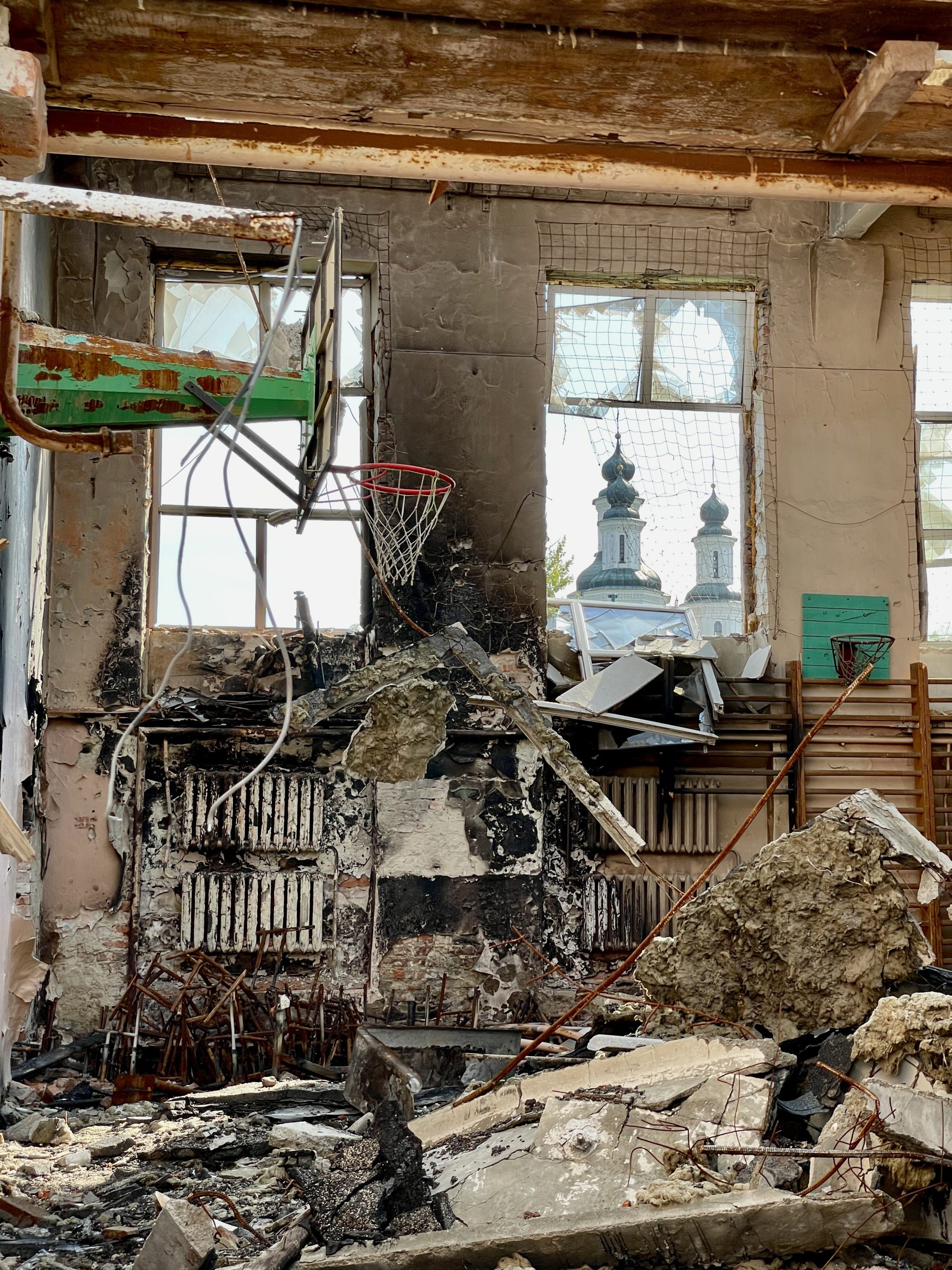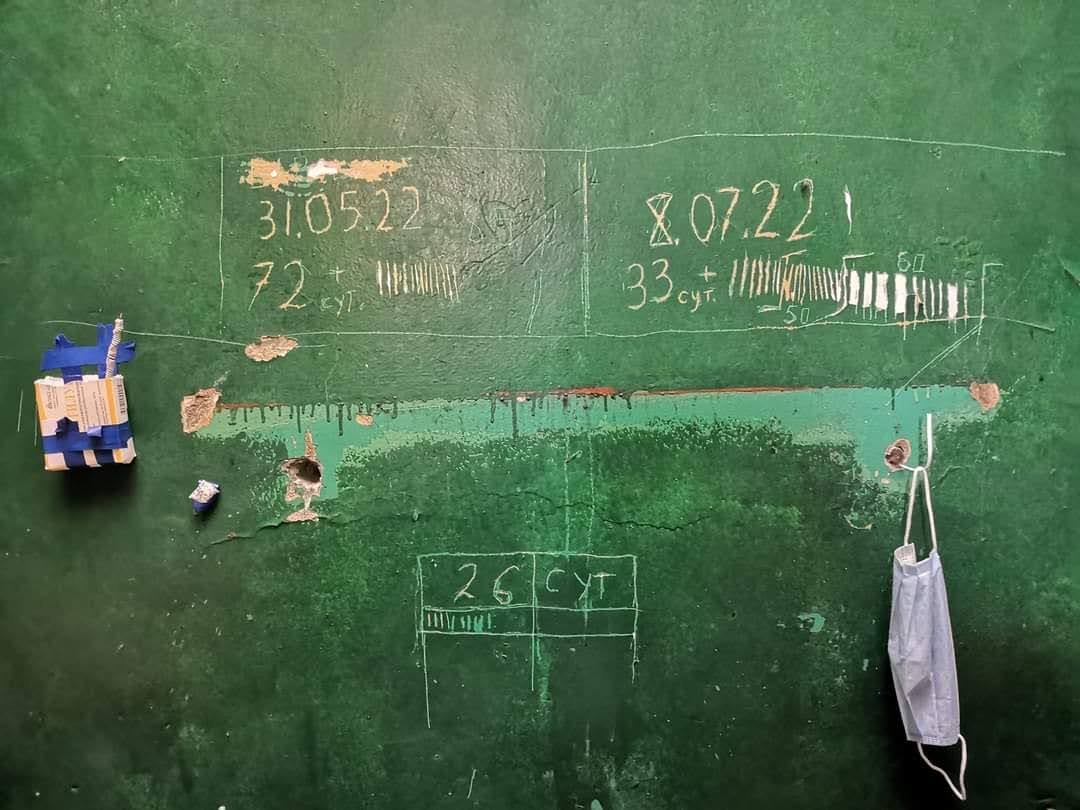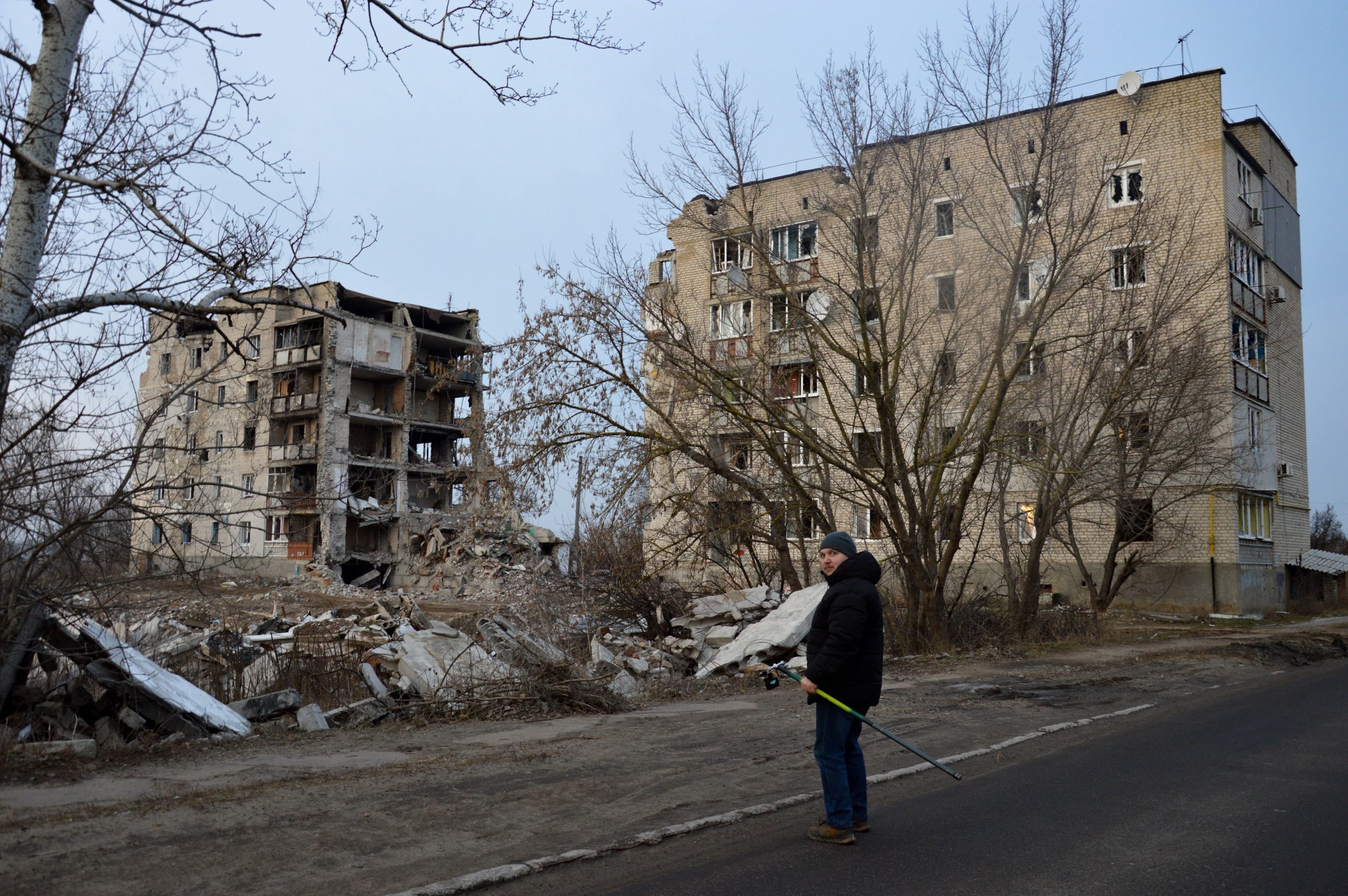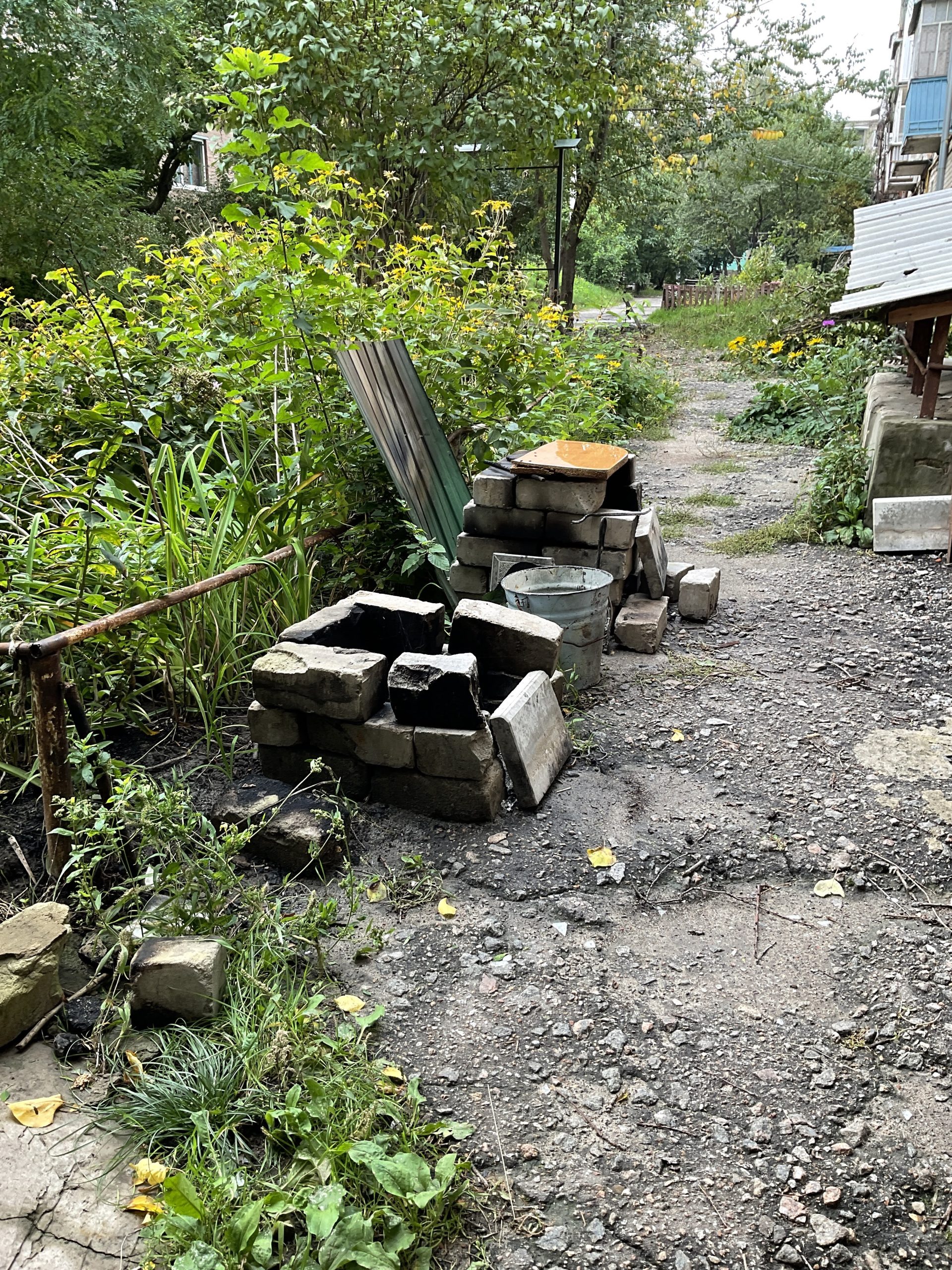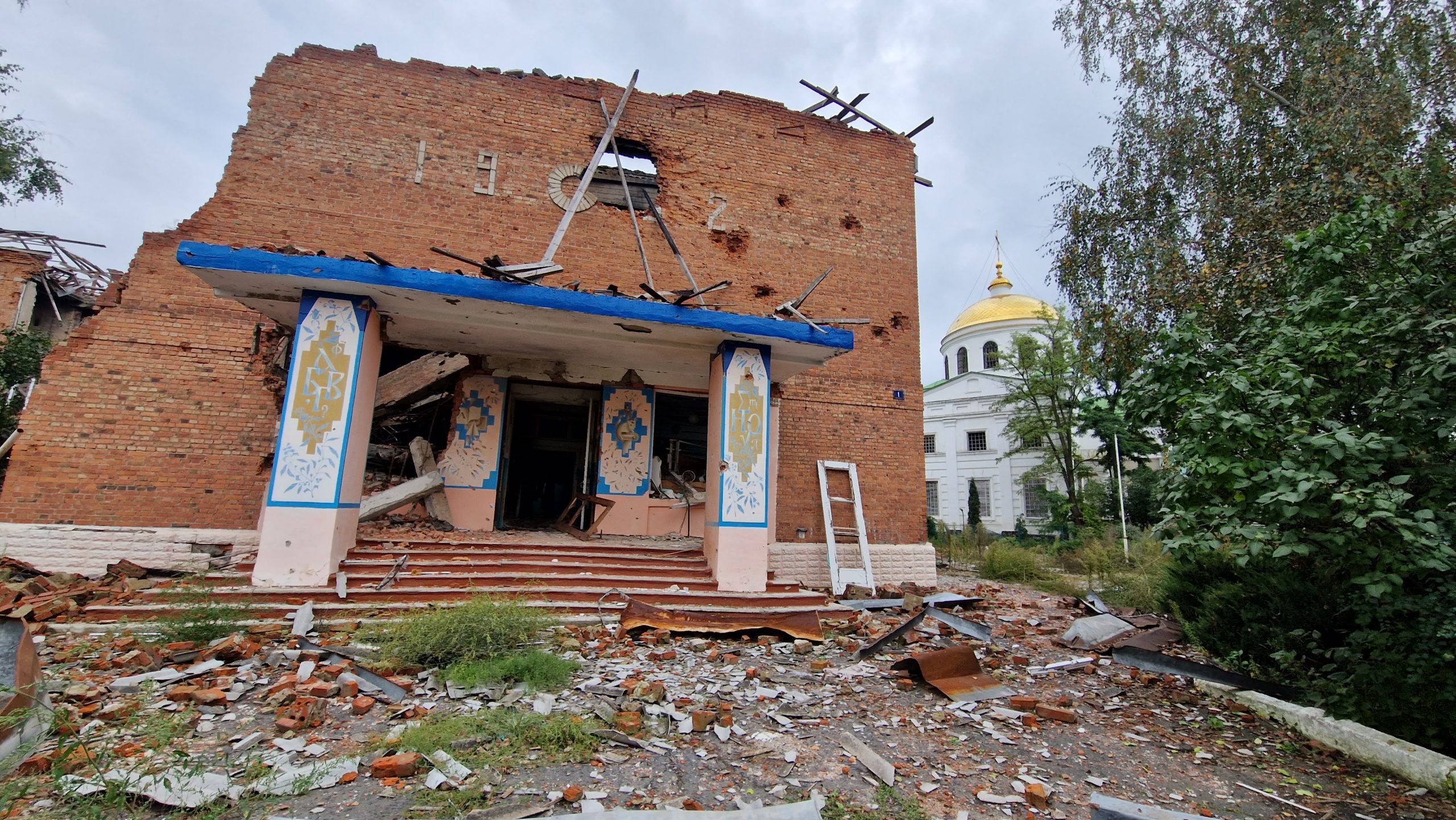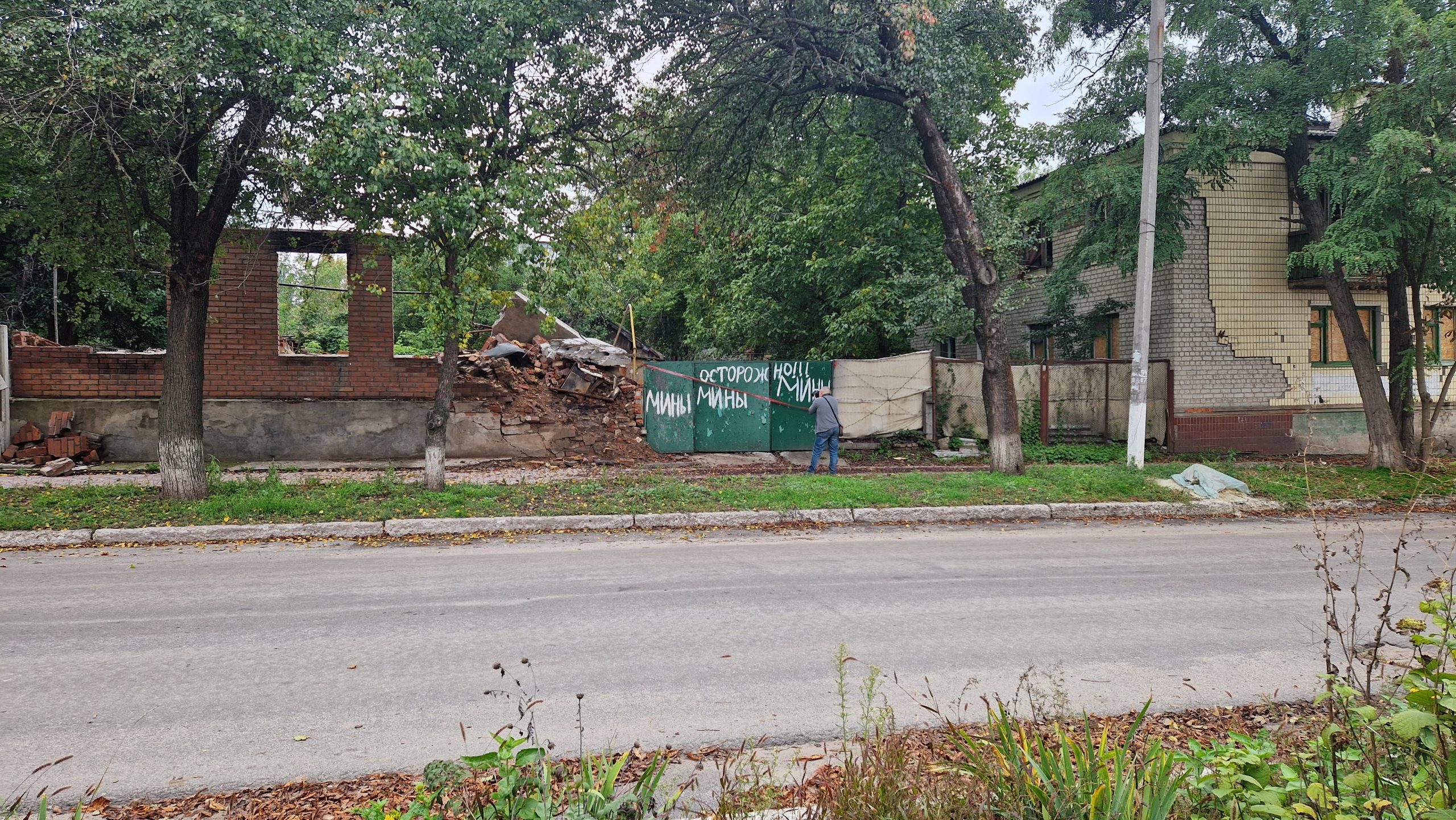 The photos were taken by the Maidan Monitoring Information Centre  while helping the Ukrainian state investigators to document Russian war crimes in the Kharkiv region.
This project has been funded by Crown Agents International Development.
Photographers – Yuliia Hush, Serhii Petrov, Yevhen Tytarenko, Kateryna and Oleksii Svid, Petr Pojman, Adam Sybera, Nataliya Zubar and our drones. Designer – Darya Semenyuk. Curator – Nataliya Zubar. This exhibition is presented together with Team 4 Ukraine.
licence CC BY-SA 4.0