July 17, 2023. Seryozha poses for a photo in front of an elementary school in Staryi Saltiv, Kharkiv region, Ukraine.
The village was captured immediately after the start of the Russian full-scale invasion in February 2022 and was liberated in May 2022.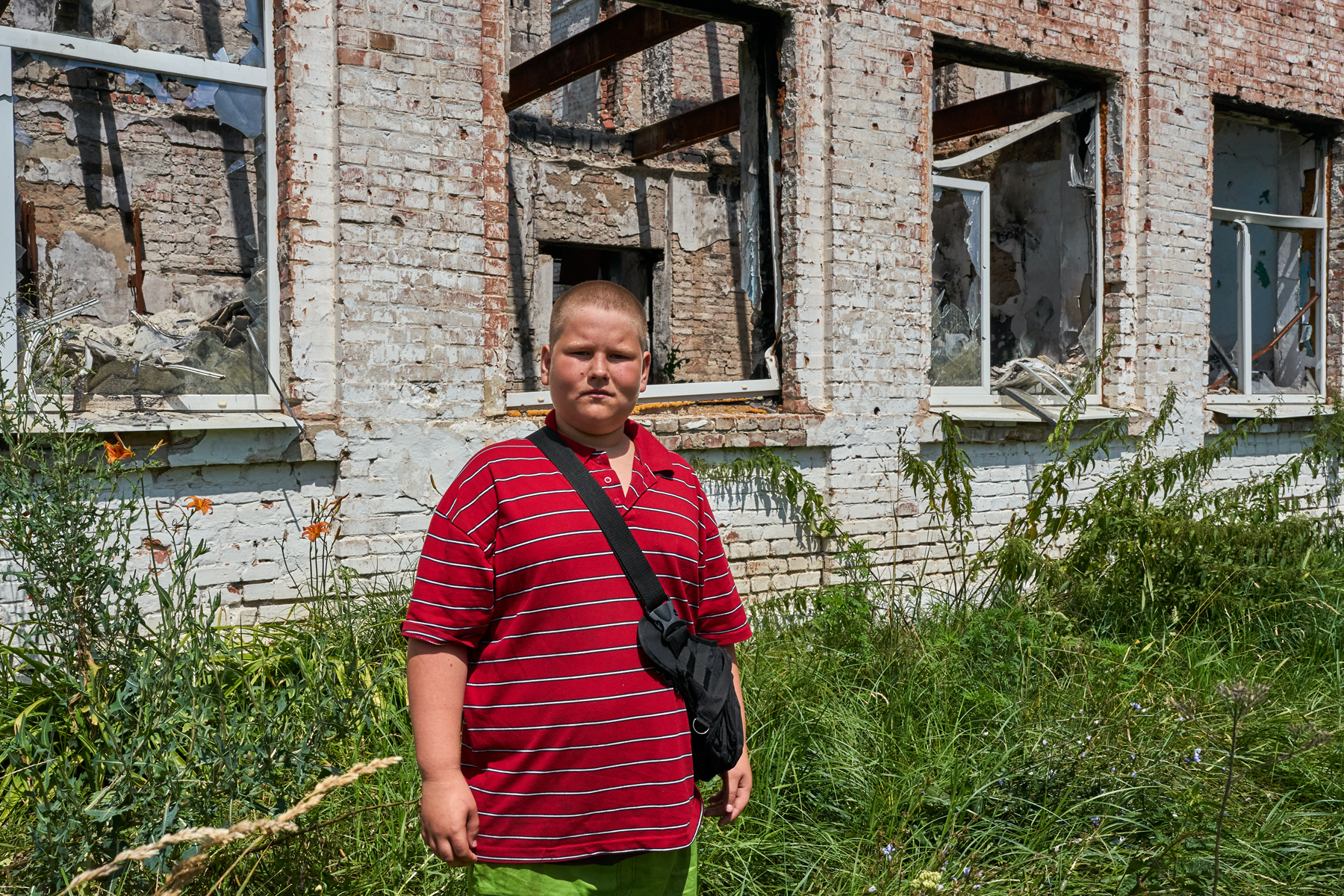 "My family stayed during the occupation, but we were evacuated by the Red Cross a couple days after our village was liberated. When Russian soldiers retreated, when they left the village, they started to shell us. Therefore, we were evacuated to Dnipro".
Seryozha used to go to this elementary school which has only four grades. He then continued to study in Lyceum located next to the elementary.  "My family came back to our village two months ago".
Seryozha likes to play soccer. He thinks school will continue only on-line. He does not have a laptop and he uses his Wi-Fi on his phone.
Staryi Saltiv had a population before the Russian invasion of about 3 400. Streets were usually busy with its inhabitants. Today the streets are mostly empty.
Iva Zimova, photos and reporting
This publication is created within the project "Mapping the Russian aggression against Ukraine: Damage to cultural heritage and environment" supported by the Visegrad Fund