by Oleksandr SHEVCHENKO
Since February 2022 Ukraine has shown an unexpected level of ability to resist Russian aggression. However, what are the crucial drivers of this ability? What are the main cells of the social fabric we can recognize as the most sustainable and important? We have to name these groups and categorize them to be able to support and advance our society in the most sufficient way.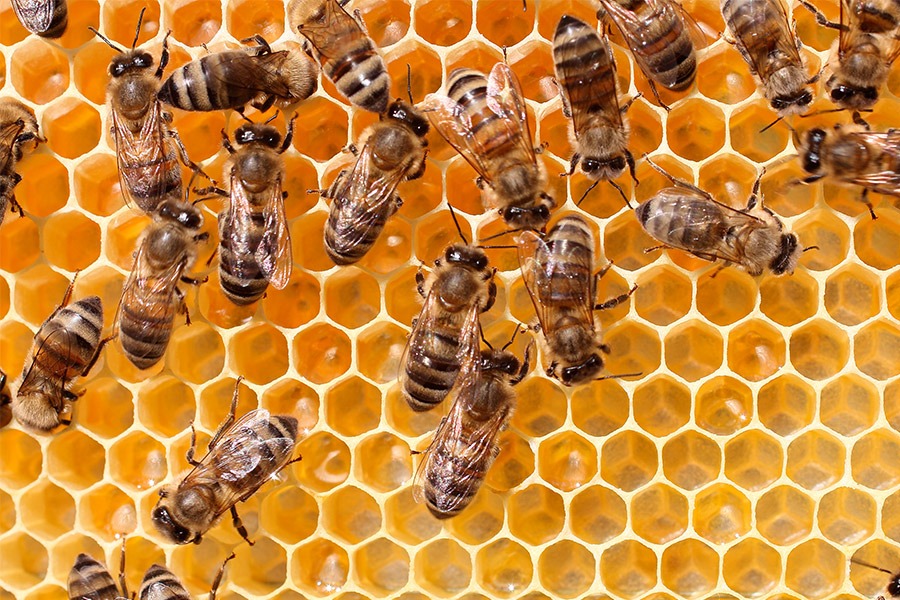 There is a military concept of guerrilla warfare tactics in the XXI century called «bee swarm». The main idea is network-centric warfare, where the union of small tactic groups with a high level of independency replaces the massive vertical system of governance. That's exactly how Ukrainian society and its army operates now. So-called «Association of small teams», united by common ideas and aims, creates the fabric of Ukrainian society nationwide.
Let's look deeper at the most crucial fibers of this tremendous fabric.
The middle class
Here we name specifically entrepreneurs, small businesses, and self-employed people (especially IT and online jobs sectors). War circumstances naturally caused many unique challenges: an extreme rise in unemployment, mass displacement of people, the breakdown of numerous supply chains, a drain of national and individual resources, and so on. Meanwhile, the middle class, the core element of democratic society at peaceful times, could bring relative sustainability to the economy during the war. Business and self-employed people are more flexible, adapt faster, tend to self-educate, create additional value, and pay more taxes, rather than drain limited national resources.
Formal NGOs and charitable foundations
NGOs and charitable foundations, the most common institutions of civic society, must be supported. The organizations that should get priority for resources and support are those that deal with the crucial issues of the nation's existence: security, people in need, advocacy, international cooperation, economic sustainability, and urgent services.
Informal volunteer groups
The Russian aggression provoked an exquisite drive among Ukrainians to support each other and our country. Almost Every citizen in the nation started volunteering in one form or another. Meanwhile, there are thousands of brilliantly sufficient volunteer groups that tend to do their activities informally. They need to be qualified and supported either directly or through formal local Non-profits.
Local city, town, and village authorities
Post-Maidan reforms resulted in a considerable transfer of power from the central government to the local community level. In 2022 local governments became one of the key defenses against a new challenging reality nationwide. Close cooperation between local governments and other local institutions made our society unexpectedly prepared and responsive.
Firefighters and utility service worker units.
Same as local authorities, these public servants, almost invisible in peacetime, became our core first responders in survival situations. In the most affected regions, people start calling them, quote: "rescue special forces" or "utilities special forces".
Military units.
Ukrainian army became truly national, in other words, we can see now heroes in military service who never have been in the army before, literally boys and girls next door – business owners and unemployed, rich and poor, young and old, male and female, city and country folk, from every single part of the country. Usually, civil society institutions support militaries in a limited way or tend to not support them at all. Now is the time to change this approach. We should not only count on the government to support the army. We should not hesitate to support our armed defenders in the case of external aggression against democracy and Human Rights. This is our duty, as free people, if we want to make our planet secure, and if we want to survive. When I say survive, I mean it.
Last but not least:
Cooperation between all the groups mentioned above.
This point makes society's fabric durable. All efforts to advance cross-group cooperation will make a huge difference in the short- middle or long-term period.
C.S.Lewis said: "When first things are put first, second things are not suppressed but increased." I agree with that. There are many different kinds of generally positive efforts provided or supported by resourceful stakeholders. Nevertheless, my point is we have to put first things first if we want to succeed in general.